Activities
14 Jan 2022

1 Minute to read

Contributors
Activities
Updated on 14 Jan 2022

1 Minute to read

Contributors
---
Share feedback
Thanks for sharing your feedback!
Learn how to manage and read information available in Activities.
What are Activities?
The Activities page shows information on all actions performed by a user including any engagements and influences.
Click Activate/Activities.

When the page loads you should see information similar to the following.
The Activities page shows a date stamp (A) and a timestamp (B) for each Activity for that date.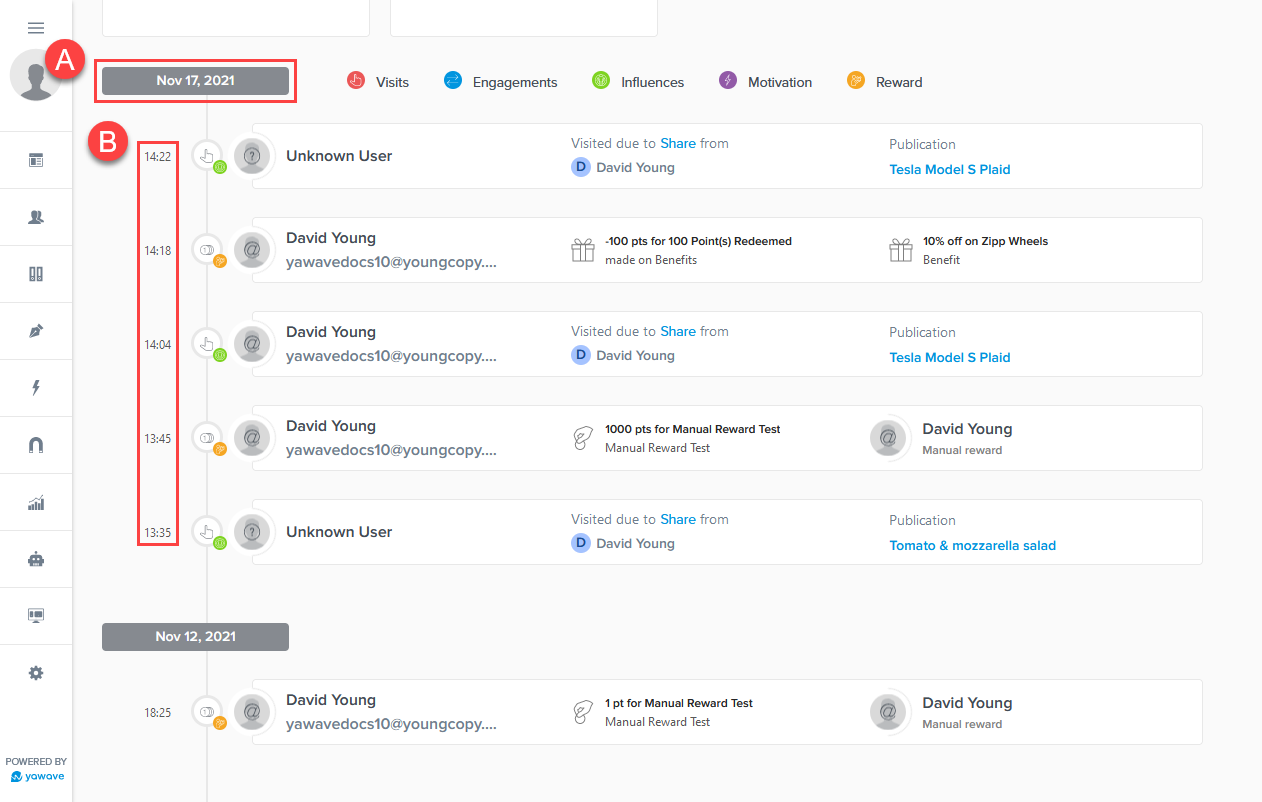 The first block shows Engagements. This includes Feedbacks, Shares and Conversions.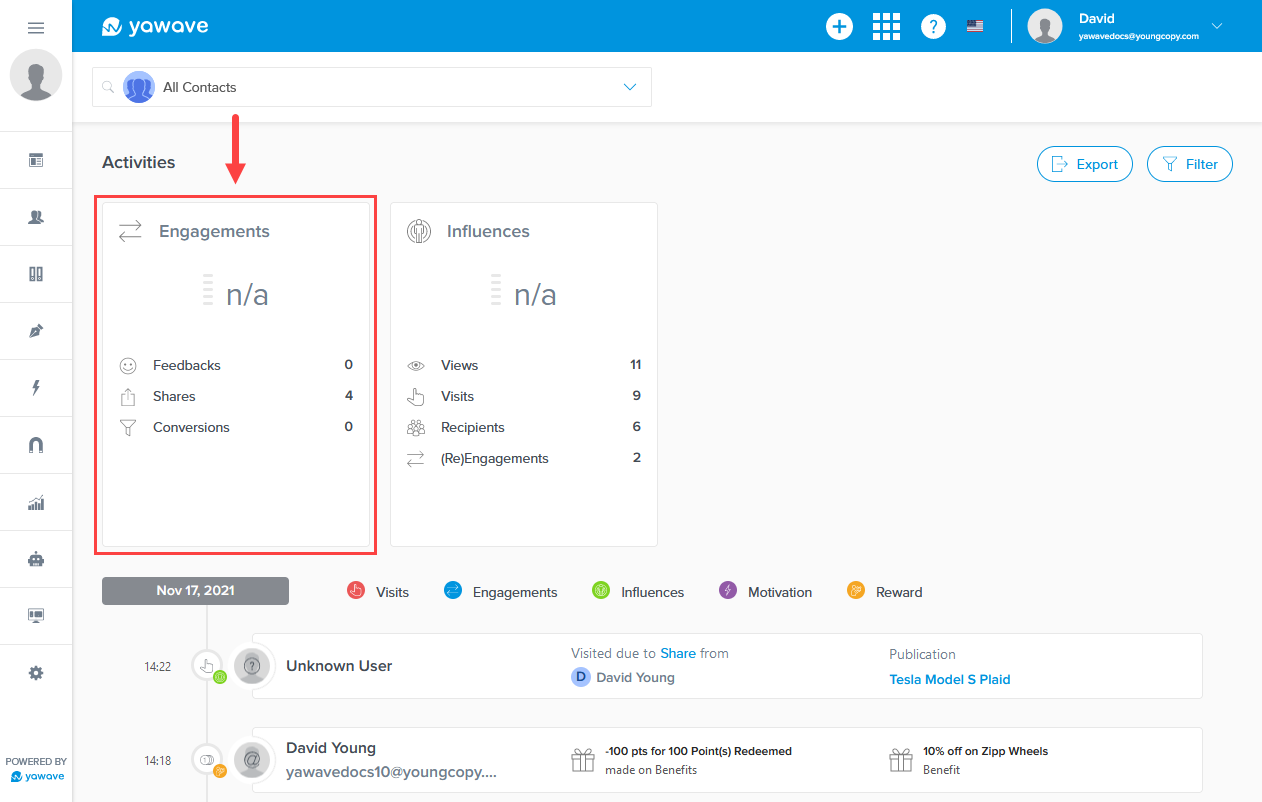 The second block shows Influences. This includes Views, Visits, Recipients and (Re)Engagements.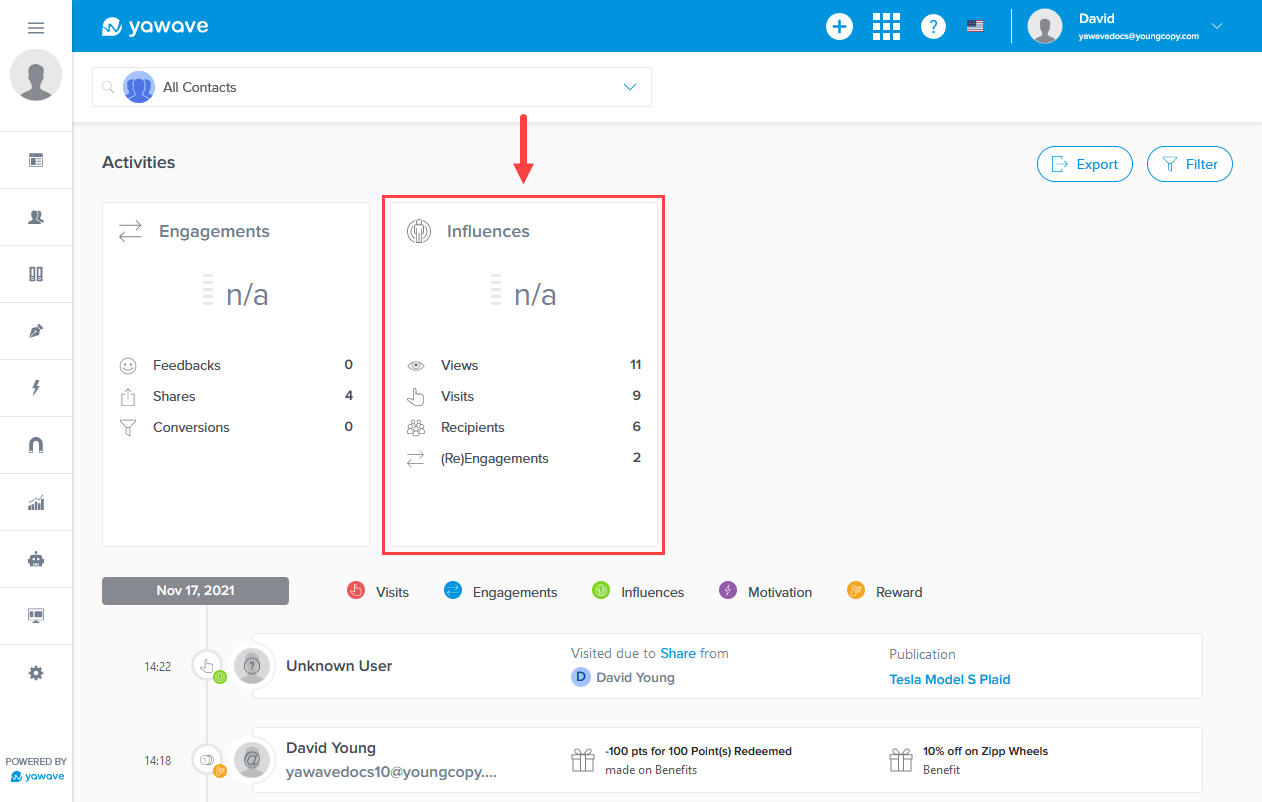 Each row has an assigned icon (D) based on the Activities key (C). The Activities key (C) shows the following:
Visits
Engagements
Influences
Motivation
Reward
Each row contains the user's information and action data (E).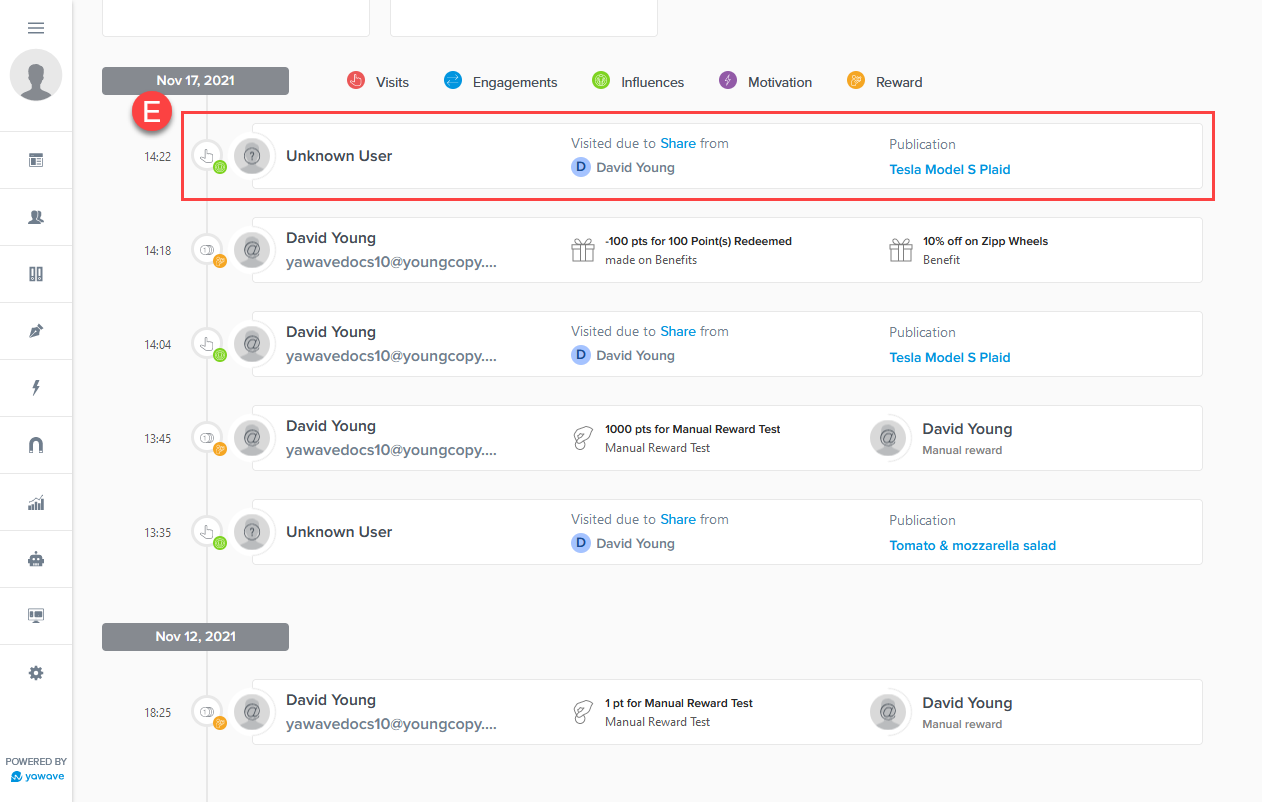 ---
Was this article helpful?
---
What's Next